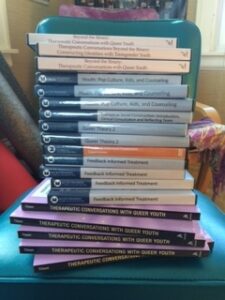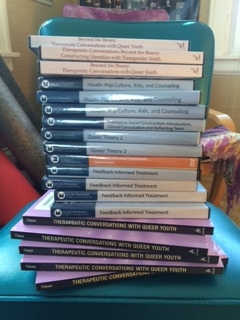 Below you will find a collection of resources – including videos, articles, book chapters, and FIT manuals – that relate to Julie's work. You can either get additional information by clicking on the items below or use the categories on the right to find a specific resource.
Note: Items labeled buy online will take you to an external website.
NOW AVAILABLE FOR PRE-ORDER!
Announcing Julie's new book, Narrative Approaches to Youth Work: Conversational Skills for a Critical Practice.
Click below to order, and use the discount code on the flyer to receive 20% off!