Featured Resource
Narrative Approaches to Youth Work:
Conversational Skills for a Critical Practice
This is the book that youth workers who want to put into practice their desire to "meet youth where they're at" have been waiting for. Narrative Approaches to Youth Work provides hope-filled and fresh conversational practices anchored in a critical intersectional analysis of power and a relational ethic of care. These practices help youth workers answer the all-too-common question, what do I do when I do youth work? The concepts and skills presented in this book position youth workers to do youth work in ways that honor youth agency and resistance to oppression, invite a multiplicity of possibilities, and situate youth and youth workers alike within broader social contexts that influence their lives and their relationship together.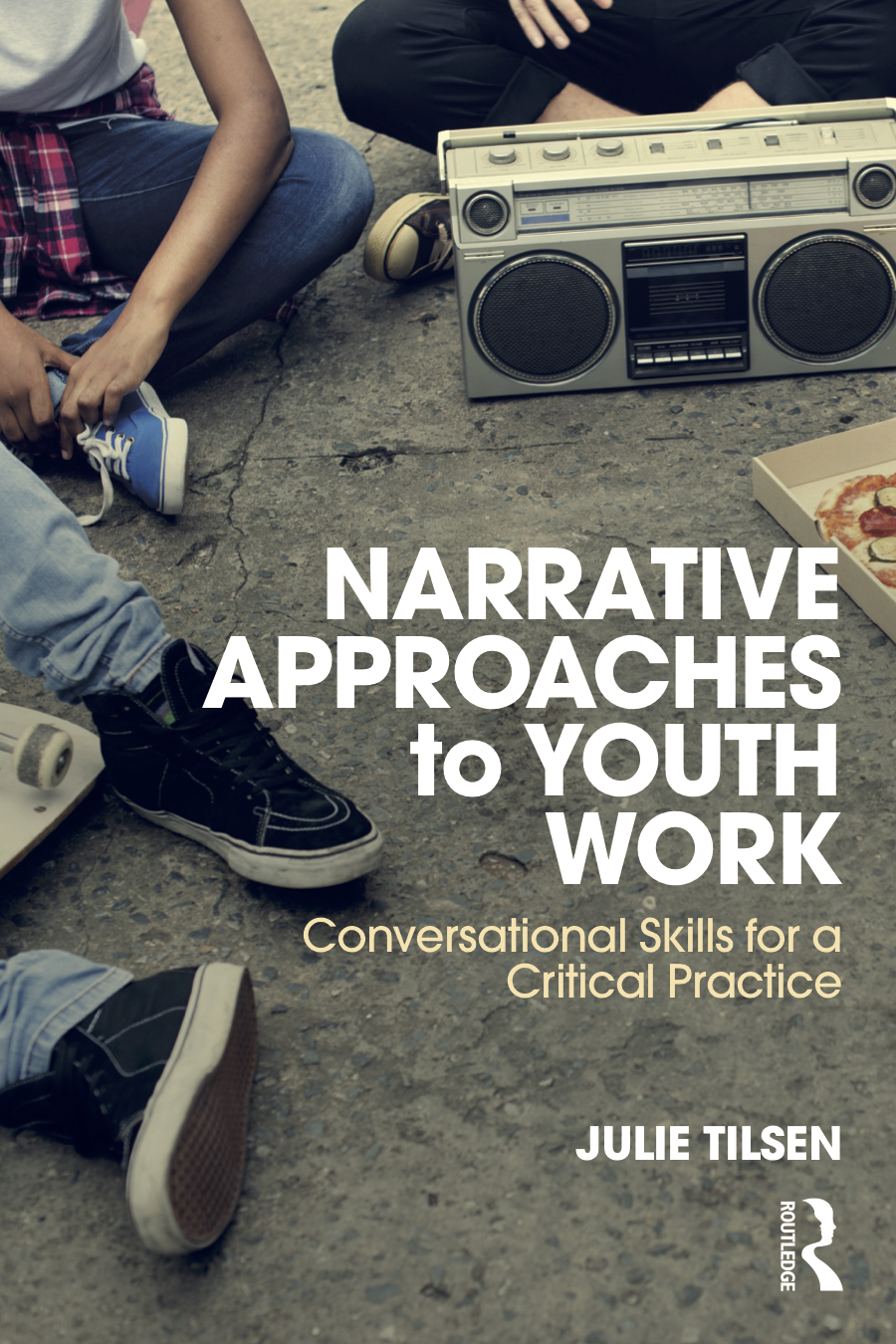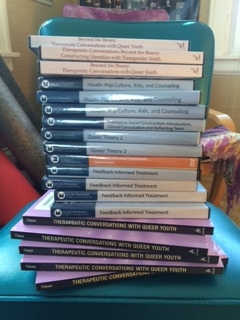 Below you will find a collection of resources – including videos, articles, book chapters, and FIT manuals – that relate to Julie's work.
You can either get additional information by clicking on the items below or use the categories on the right to find a specific resource.
Note: Items labeled buy online will take you to an external website.
Let's Start a Conversation
Believe me—I can talk a lot of dense theory and carry on about a lot of big effing ideas— but that's not what you're here for, and this isn't about me, it's about you and your life. It's my job to *get* you and respond to you on your terms, in your terms.
Check out the information on my website and give me a call for a free 15-minute phone consultation or to schedule if it feels like a good fit.