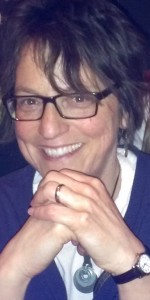 Julie (click here for Julie's CV) is a Licensed Psychologist in Minnesota and holds a Masters in Counseling Psychology and a PhD in Social Sciences. She is a Minnesota Board of Behavioral Health Therapy Approved Supervisor.
She is in private practice in her hometown of Minneapolis, Minnesota. Julie also provides clinical supervision and consultation to a variety of individuals and agencies that are interested in cultivating socially just, effective, culturally responsive practices. As a therapist, supervisor, and trainer, she is highly sought after because of her reputation for providing responsive, creative, and effective services in respectful and engaging ways.
Julie is the Director of Ethics & Practice for the International Center for Clinical Excellence (http://www.centerforclinicalexcellence.com). In this capacity, she has the opportunity to travel throughout North America to train clinicians in the provision of Feedback-Informed Therapy (FIT).
In addition to her therapy work with youth, and adults, Julie provides training and consultation to a variety of agencies, therapists, and social service workers.  As a trainer and presenter, Julie is known for her highly engaging, experiential style and her ability to integrate theory, practice, and research in accessible, meaningful ways. Since 1985, she has worked in settings ranging from psychiatric hospitals to community health clinics, private practice to residential treatment, university counseling centers to youth shelters.  Julie publishes in professional journals and presents internationally on a variety of topics related to therapy, socially just practices, and youth work.
Finally, Julie does have a life not centered on therapy, youthwork, and critical theory. She is into Gopher Women's Hockey, drinking cold press, shopping at thrift stores, throwing balls for her dog, Feet, walking & biking everywhere, wearing her Gryffindor scarf, and hanging out at coffee shops (drinking cold press). She has successfully introduced the Nut Goodie—the modest Minnesota candy bar—to enthusiastically receptive international audiences.
Specialities
Narrative and dialogical therapies
Work with multi-marginalized people
Work with queer and trans people
Family therapy with youth
Socially just and anti-oppressive practices
Youthwork, youth leadership programming, and youth-adult partnerships
Feedback-informed practice
Clinical supervision & consultation